Our office will be closed:
From 22nd of December 2021 until 7th of January 2022.
Our production facility will be closed
(Chinese New Year):
From 24st of January 2022 until 11th  of February 2022.
Merry Christmas
The year 2021 is coming to an end. Unfortunately, the pandemic is not over yet, although much better prospects are recognizable. There are also new challenges for the new year 2022 that play a role worldwide.
We do not want to forget to express our gratitude to our business partners for the cherished relationship that we have.
We have great hopes for our future together and will use the time between Christmas and New Year to relax and recharge our batteries. We wish you and your family a Merry Christmas and all the best for the coming year.
As in previous years, we wish to support social projects through donations, for we believe those in need should be cared for, particularly in these days.
Therefore, we decided not to give Christmas gifts and assume that you wholeheartedly support our attempt to bring joy to others.
---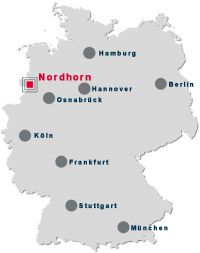 Touchtronic was founded in the year 2003 and is currently located in the 'Kompetenzzentrum Wirtschaft' in Nordhorn, directly on the Dutch border. We have got many years of experience in the development and production of overlays, membrane switches and touchscreens.
We find it important to build up a long term relationship with our customers and suppliers. This close and trustful relationship, as the result of successful cooperation, is beneficial for both sides.
Customer requirements are mainly individually based. After the order is placed, we develop a concept, including the electronic development. Then, after the customer's approval, we arrange for all the resources such as technical drawings, tools and equipment necessary for production.